Estée Lauder Companies
My Contribution:
Creative Direction
Art Direction
Branding
Digital Design
2017 Webby Honoree
2017 9 MarCom awards, 6 platinum, 3 gold
2017 IR Magazine People's Choice for Innovation

elcompanies.com



The launch of the new Estée Lauder Companies "House of Prestige Beauty," was built off a concept I developed to showcase layers of beauty. I devised a system to express this throughout the site that unifed their portfolio of 30+ brands with a consistent look and feel while driving excitement for new recruits and investors. Original art, video and design, brand identity, and user experience were created as part of this multi-award winning experience.

MOBILE & TABLET FIRST DESIGN

I led the concept and position for the "House of Prestige Beauty," to inform the visuals and experience. I designed key templates for the homepage to refienforce this, brand experiences so each of the 30+ brands could fit within, along with the careers and ancillary pages.

NEW BRAND IDENTITY

My goal was to position ESTÉE LAUDER COMPANIES as an elevated brand onto itself with ownable distinction from Estée Lauder the brand, and revered.
ORIGINAL ART AND CONTENT

My team and I concepted, shot and produced original art, from the homepage intro video (above) to elevated product photography (below) as well as employee portraits.
Still life shot by Spencer Higgins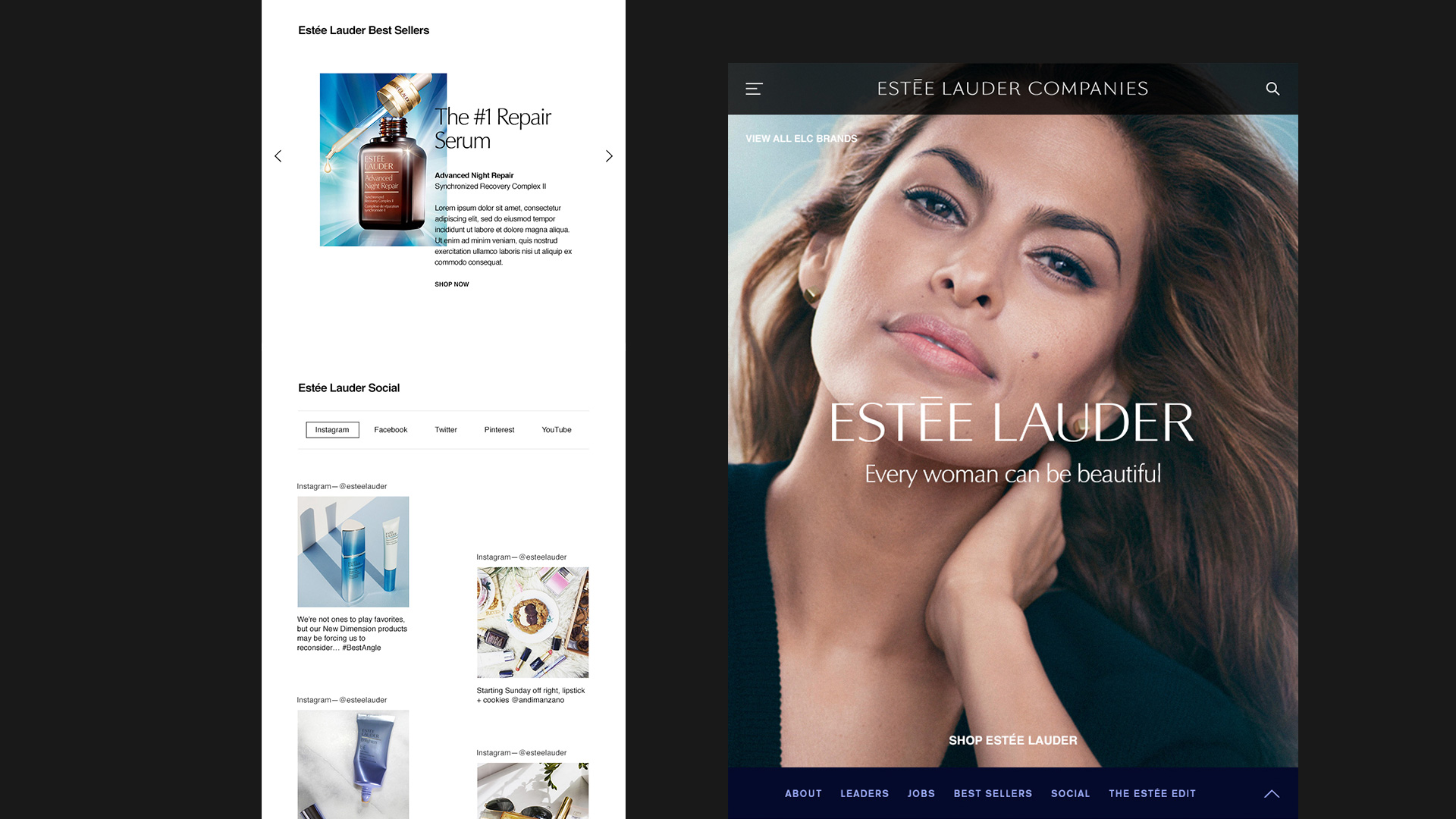 FLEXIBLE DESIGN SYSTEM

I designed a modular design system for each of the 30+ distinct brands to coexist within the corporate site, and leverage as little or as much as they wanted
RECRUITMENT
We worked with
Donald Robertson
(fashion illustrator), to bring to life key sections within talent recruitment in order to inject personality and style.
---
Creative Team: Jun Lu, Nikki Huffman, Rekishia Jessup